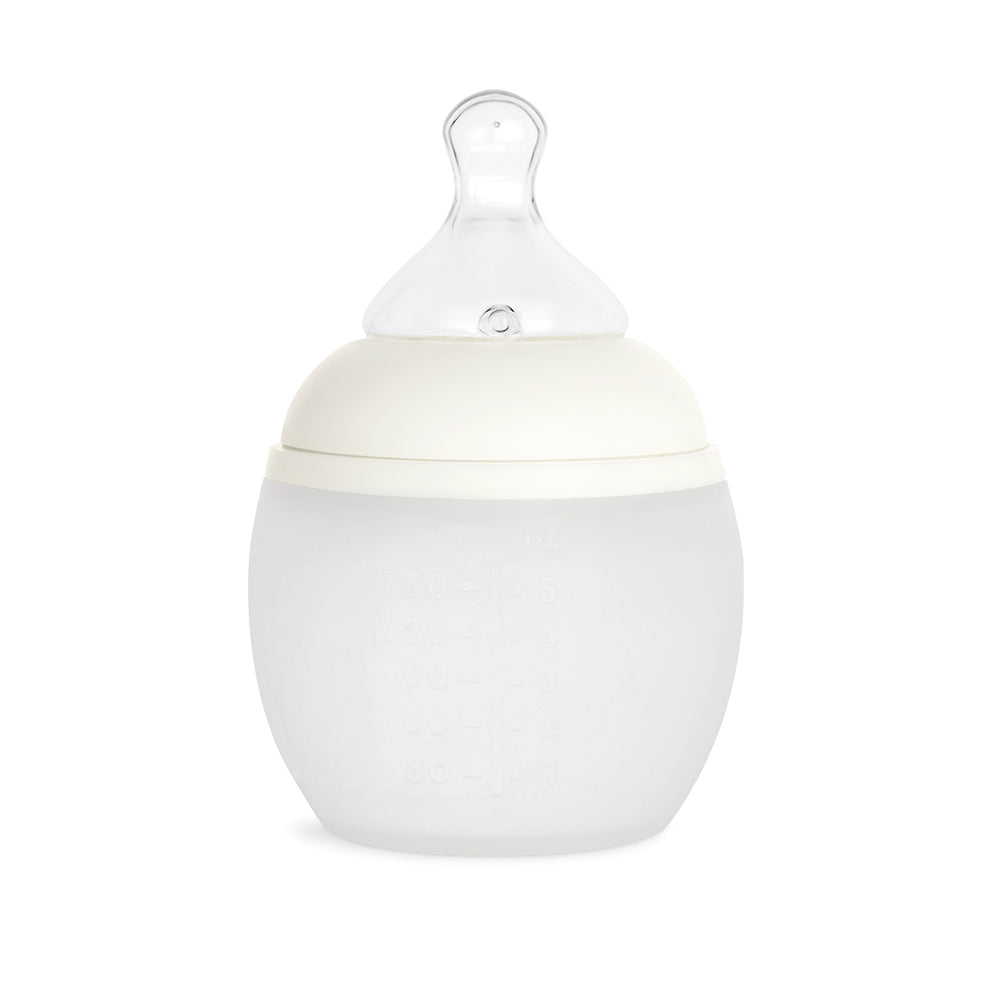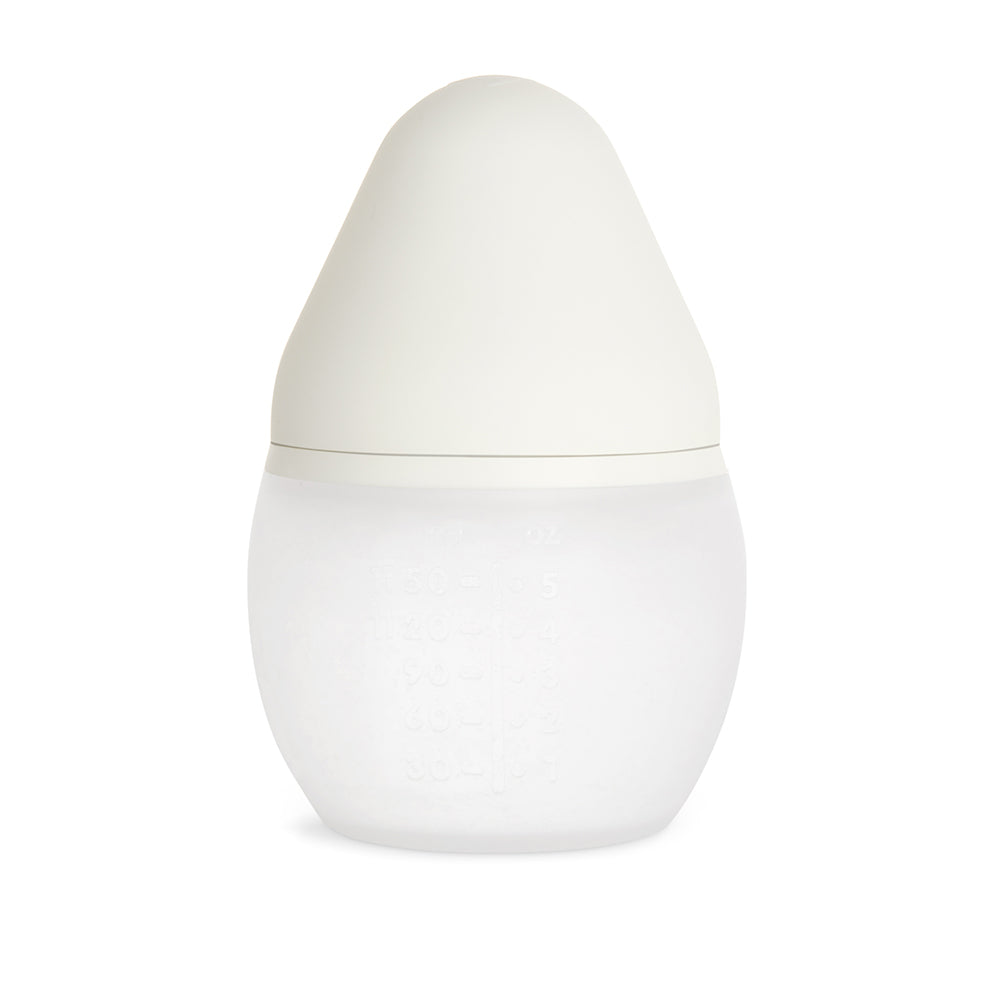 Elhee - Babyfles 150ml - milk
EDGE
The baby bottle of the French brand Elhée is made of 100% medical grade silicone and is with Ai and Mi available in different trendy colors! The bottle feels as soft as mom's breast, so it's not only beautiful but also gives your baby peace of mind while drinking. This makes the bottle ideal to combine with breastfeeding. It is easy for babies to hold by themselves and cannot be broken.  
Composition
The 100% medical grade silicone and meets high standards. This material is extremely suitable for contact with food and is anti-allergic. It does not contain BPA, BPS or other harmful substances, such as lead, PVC, phthalate, nitrosamine, heavy metals, which can harm the health of babies. 
Details
This bottle is suitable from birth and comes with a size 1 medium flow nipple. The size M size 1 teat is ideal for infant milk or water. We recommend size S for a newborn, view HERE. The pacifier is anatomical and has an anti-colic system to prevent colic. 

Sizes
The teats are replaceable and available in 2 sizes and 3 flow rates S, M, L. The replacement teats are also available from Ai and Mi.

To wash
The bottle can be easily washed by hand, because of the round shape without edges, no milk residues can remain. The bottle is dishwasher safe.
✓ Free shipping from 40 euros (NL)
✓ Fast shipping
✓ Easy and safe payment afterwards
✓ Free packing service
* Ai and Mi ©
✓ Free shipping from 40 euros (NL)
✓ Fast shipping
✓ Easy and safe payment afterwards
✓ Free packing service
* Ai and Mi ©
Elhee - Babyfles 150ml - milk