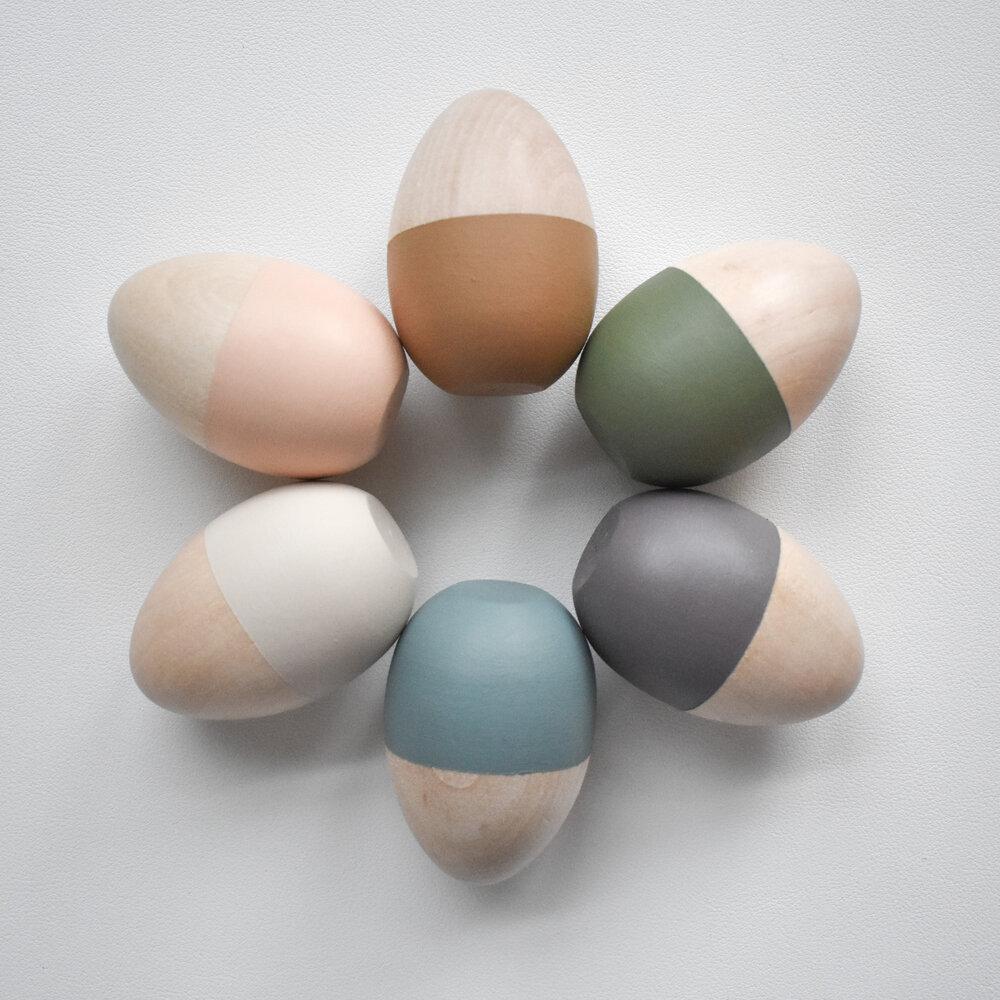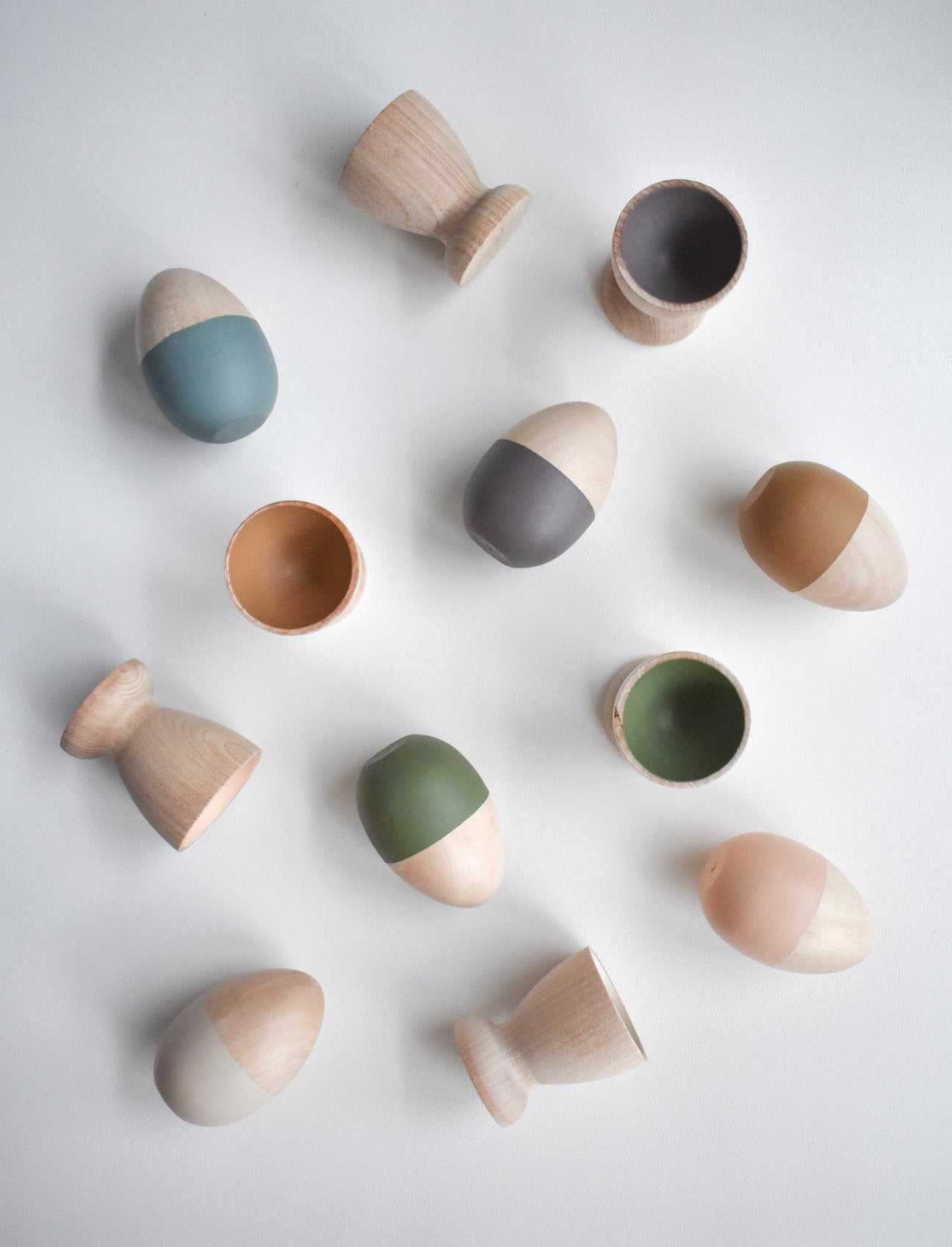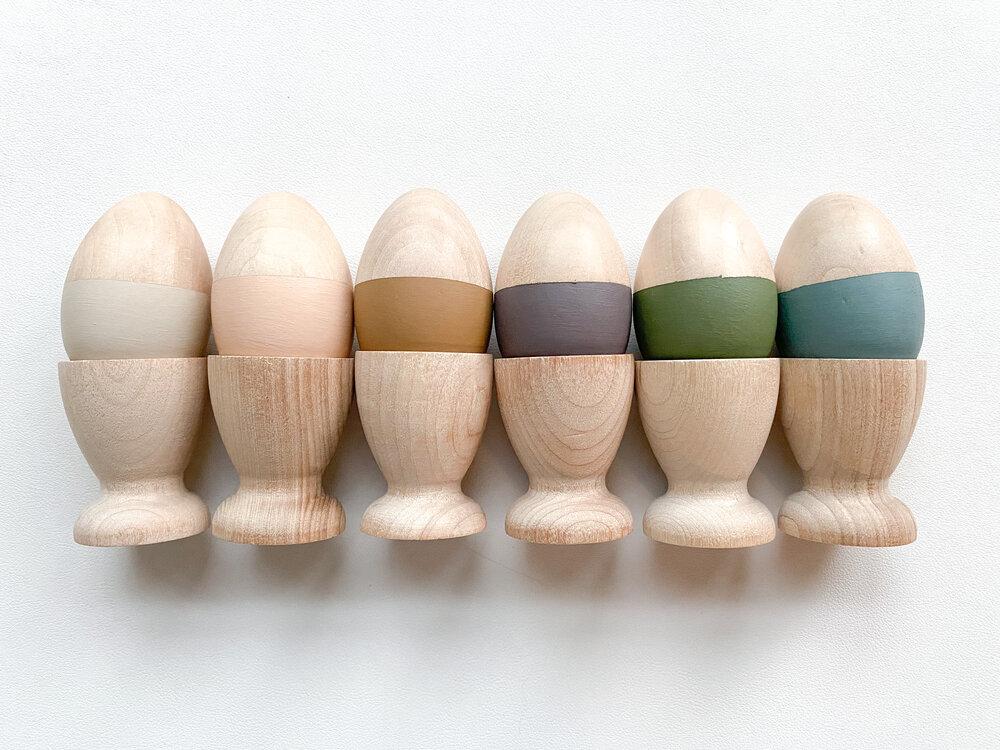 Elm and Otter - acorn sorting set - cold colors - wooden eggs - muted tones
ELM AND OTTER
An educational playset with eggs and egg cups. A modern Montessori toy. Hand painted in beautiful, natural tones. Your little one can play endlessly with this. It is also a great tool for learning colours, pairing and building motor skills. 
Details 
The set contains 6 wooden egg cups and 6 wooden eggs.
Washing instructions
Clean with a damp cloth (max 30ºC) and do not use chemicals.
Composition
Painted with child-friendly natural water-based paint and finished with beeswax. There may be very minor imperfections and differences.
Warnings
Not suitable for children who still put toys in their mouth.
From 3 years. Although this toy is suitable for younger children, we strongly recommend that play is supervised at all times.  
This toy is finished with non-toxic materials, but we still don't recommend putting it in your child's mouth as the natural finishes can eventually break down. To ensure a long life, we recommend that you regularly treat your wooden toys with a natural finish, such as beeswax (this is our advice for all wooden toys!).
✓ Free shipping from 40 euros (NL)
✓ Fast shipping
✓ Easy and safe payment afterwards
✓ Free packing service
* Ai and Mi ©
✓ Free shipping from 40 euros (NL)
✓ Fast shipping
✓ Easy and safe payment afterwards
✓ Free packing service
* Ai and Mi ©
Elm and Otter - acorn sorting set - cold colors - wooden eggs - muted tones