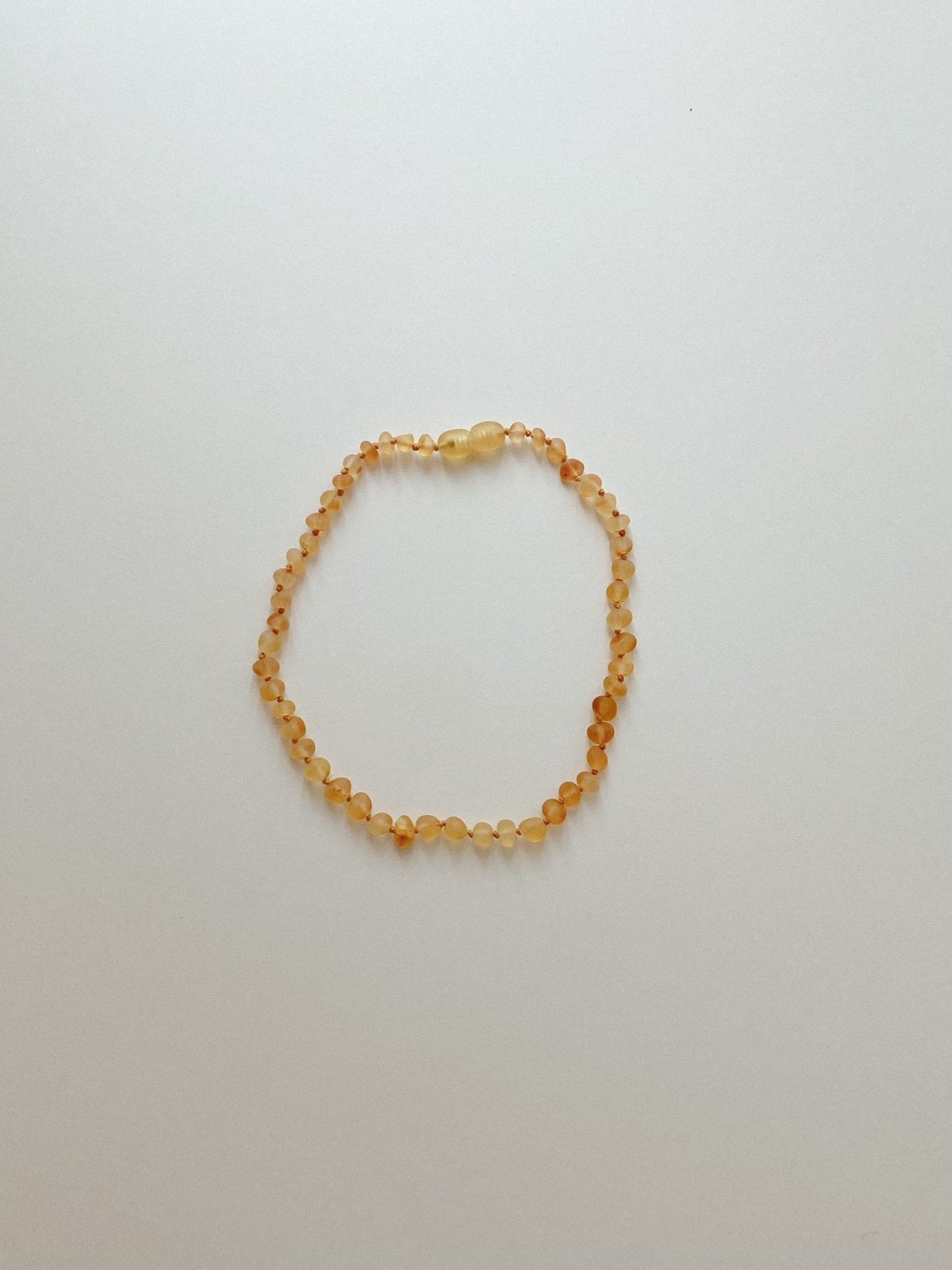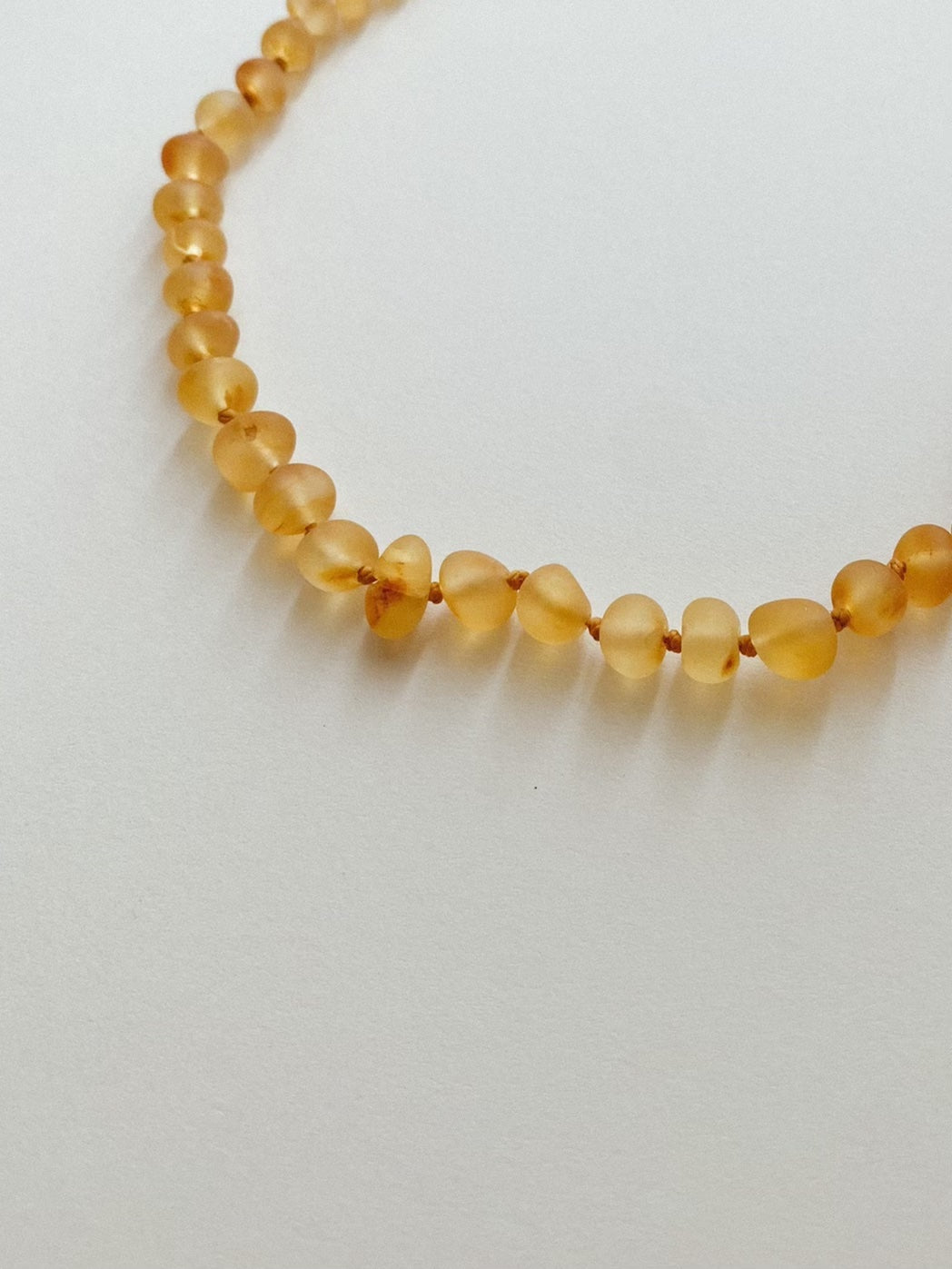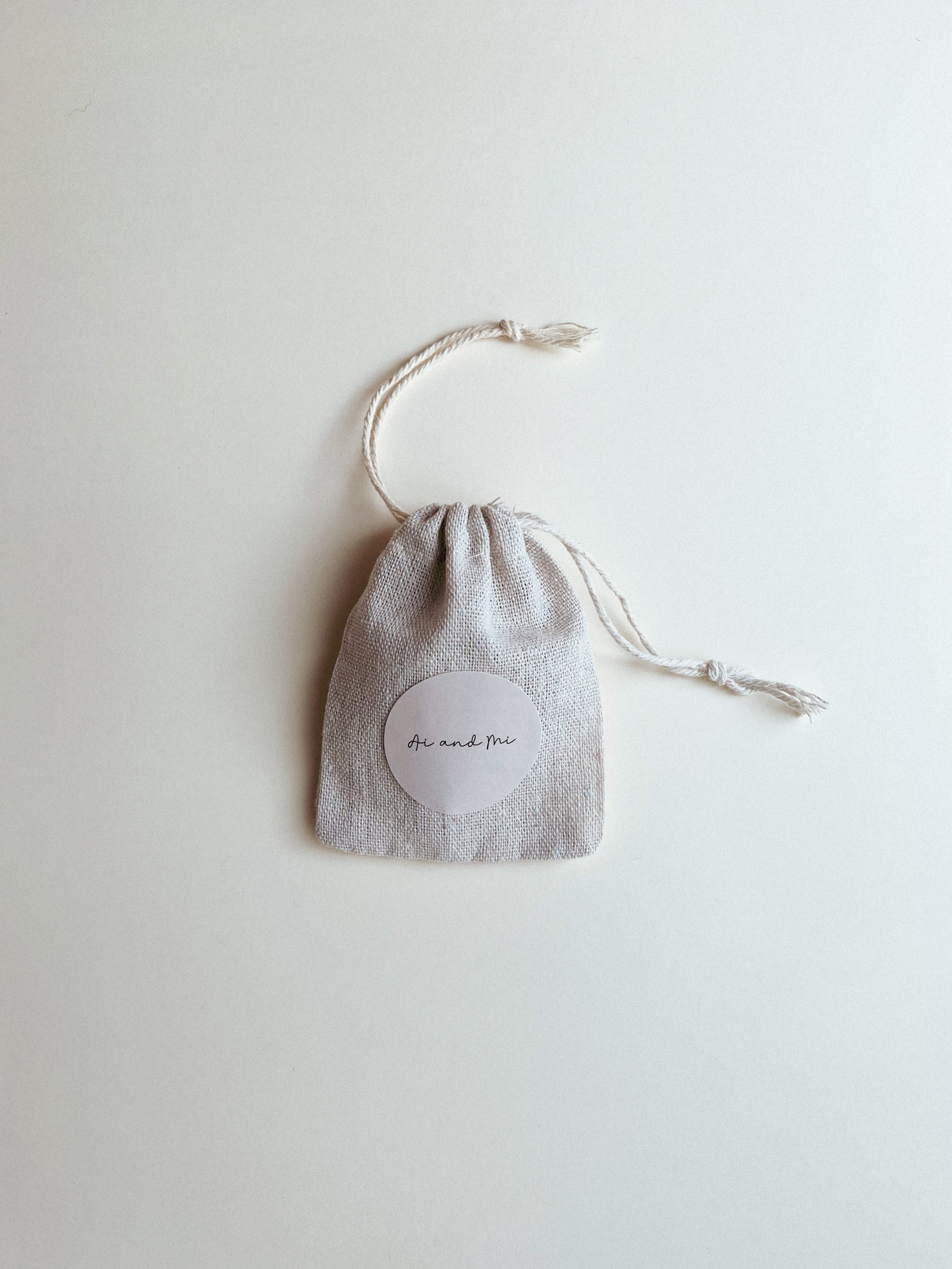 Amber necklace - 0 to 2 years - 32 cm - honey - matte
MOM'S ORGANIC AMBER
Amber, also called amber. Amber has a cleansing and protective effect. It is a natural pain reliever and it has an anti-inflammatory effect. When the amber warms up to body temperature, healing acids and oils are released from the amber, which are absorbed by the skin. Amber has a pain-relieving effect during teething and it reduces saliva in babies. 
Amber is an amazing healing stone with more than one benefit. It is not only good to use in the period of teething, but it can also help in growth. Amber soothes both infants and children. It helps your little one to sleep comfortably and for a long time.
It shows its effect within 24-72 hours. 
SIZE ADVICE
0-2 years 32 cm.
2-8 years 36 cm.
SAFETY
Each stone is knotted separately against the risk of breakage or that the stones come loose. A strong silk thread is used for each chain and the chains close with a screw clip. Children under 3 must be supervised at all times. We recommend taking off the necklace before going to sleep.
HANDMADE
Mom's organic guarantees the authenticity of the product. Made in Lithuania from 100% natural Baltic amber.  
USE AND MAINTENANCE
For maintenance it is enough to wash and dry it for 2-3 minutes with running water every 14 days. Do not use chemicals. Remove the chain in cases where it will be exposed to chemicals such as in the shower, swimming pool, etc.
✓ Free shipping from 40 euros (NL)
✓ Fast shipping
✓ Easy and safe payment afterwards
✓ Free packing service
* Ai and Mi ©
✓ Free shipping from 40 euros (NL)
✓ Fast shipping
✓ Easy and safe payment afterwards
✓ Free packing service
* Ai and Mi ©
Amber necklace - 0 to 2 years - 32 cm - honey - matte