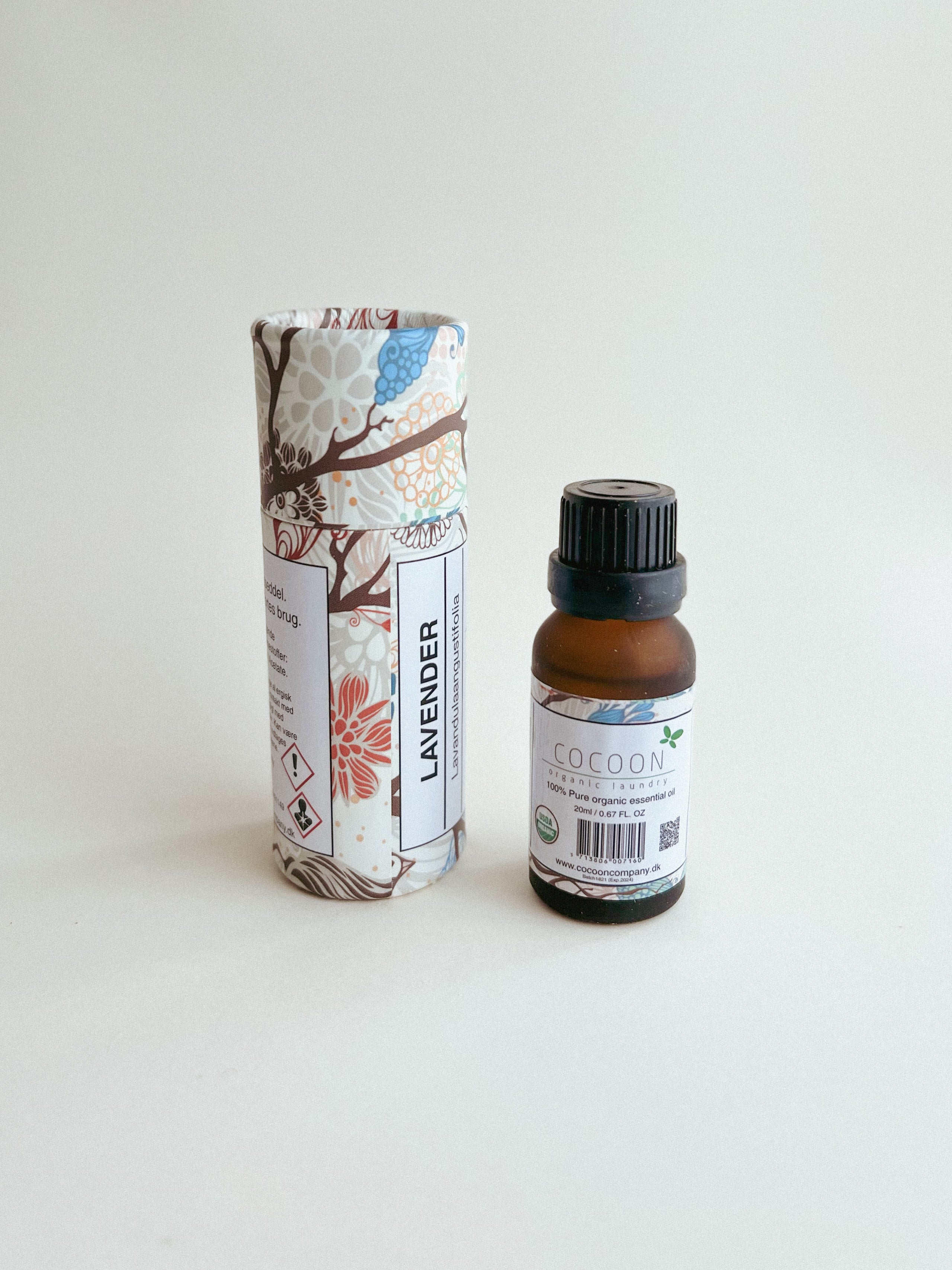 Cocoon - 100% pure organic lavender oil - 20 ml
Cocoon Company
Perfumed laundry is great! If you feel the same and are looking for a natural choice without chemicals, you've come to the right place! The Cocoon Company Essential Oil with Lavender is 100% certified organic and is the mildest essential oil on the market. The fragrance oil is 100% pure without any synthetic or natural identical additives. The scent of lavender has a relaxing effect on our body and mind and is therefore perfect for the bedroom! You can add your oil to your laundry while washing or drying.

How to use for your laundry

If you are using soap nuts, add 2-3 drops of oil to the cotton bag of berries and put it in the washing machine.

Dilute the oil (1:10) with water and add the mixture to the fabric softener dispenser.

If your laundry is going in the dryer, you can add 2-3 drops of essential oil to your wool drying balls.

Warnings
Even though it is a mild oil, they are still 100% pure and undiluted essential oils. Therefore, they should not be used directly on the skin, otherwise you may show symptoms of hypersensitivity.

✓ Free shipping from 40 euros (NL)
✓ Fast shipping
✓ Easy and safe payment afterwards
✓ Free packing service
* Ai and Mi ©
✓ Free shipping from 40 euros (NL)
✓ Fast shipping
✓ Easy and safe payment afterwards
✓ Free packing service
* Ai and Mi ©
Cocoon - 100% pure organic lavender oil - 20 ml