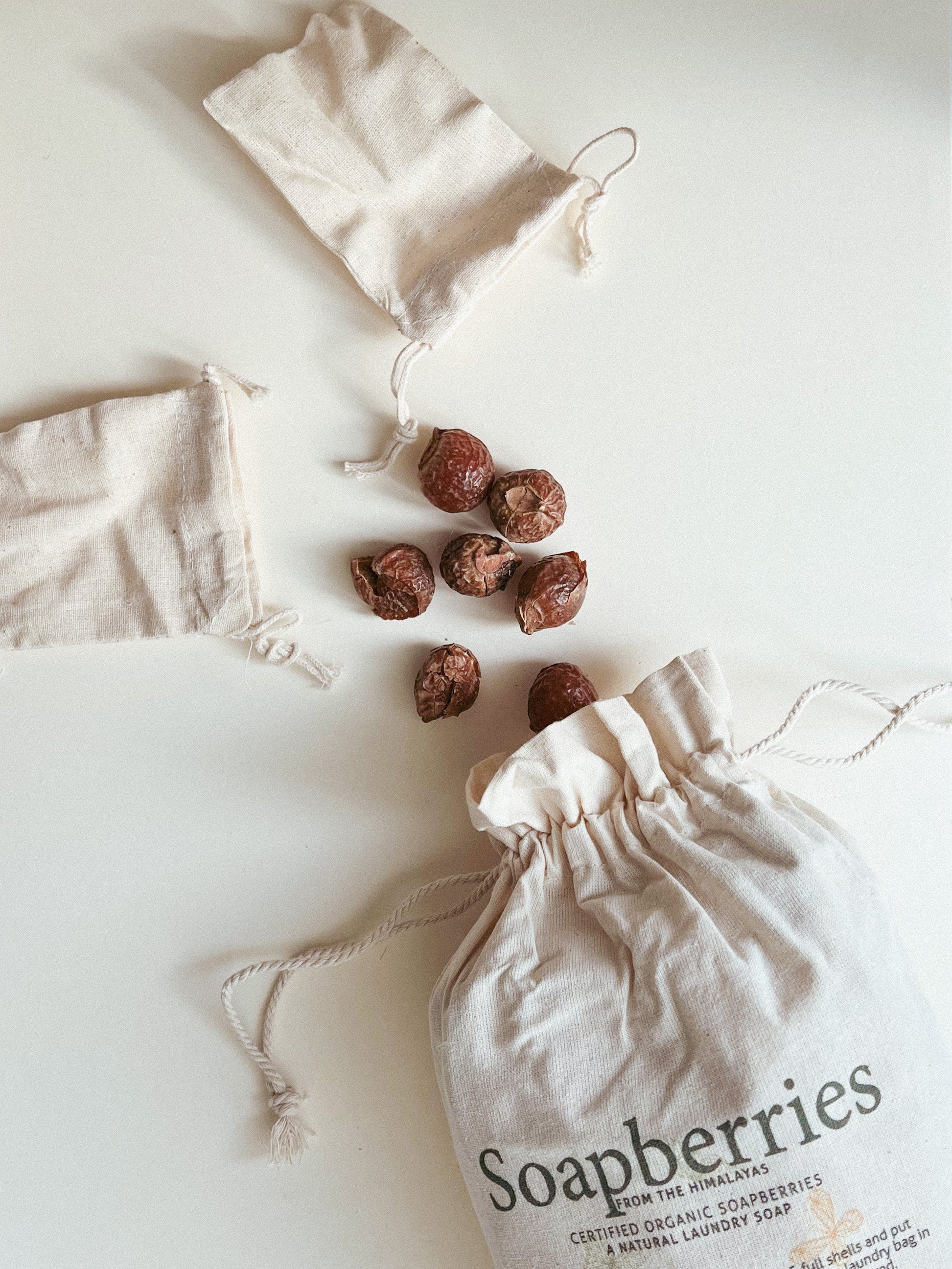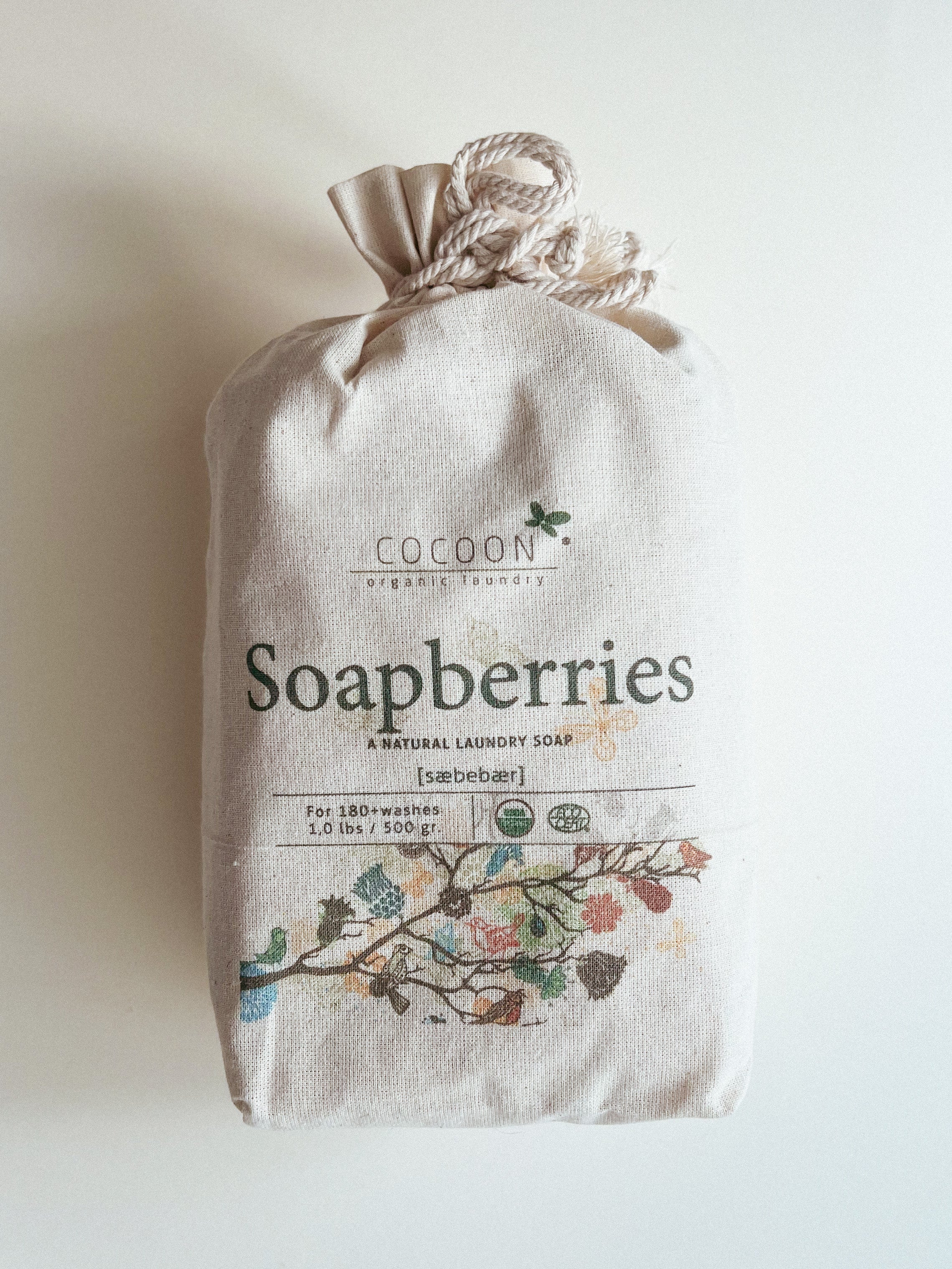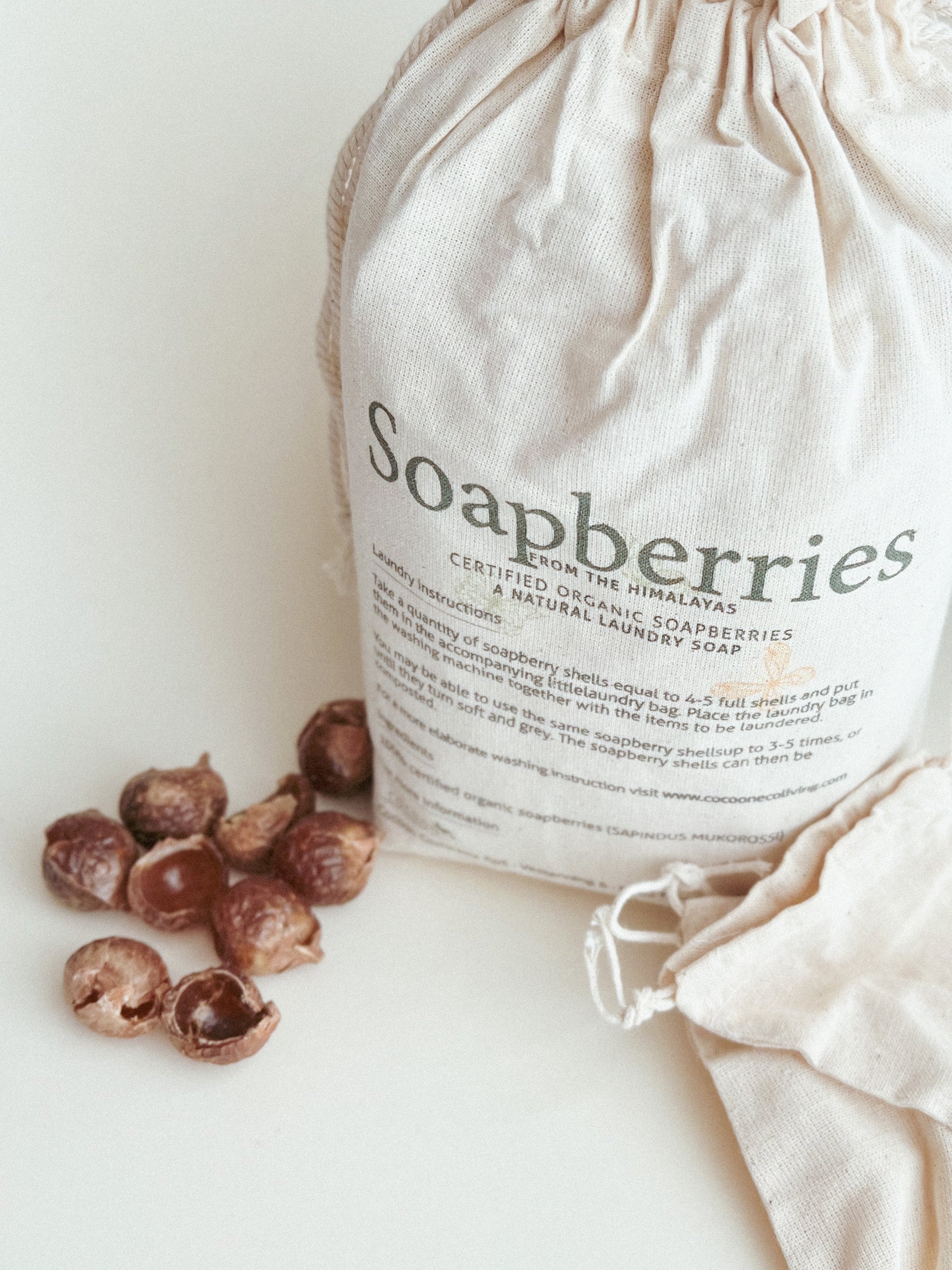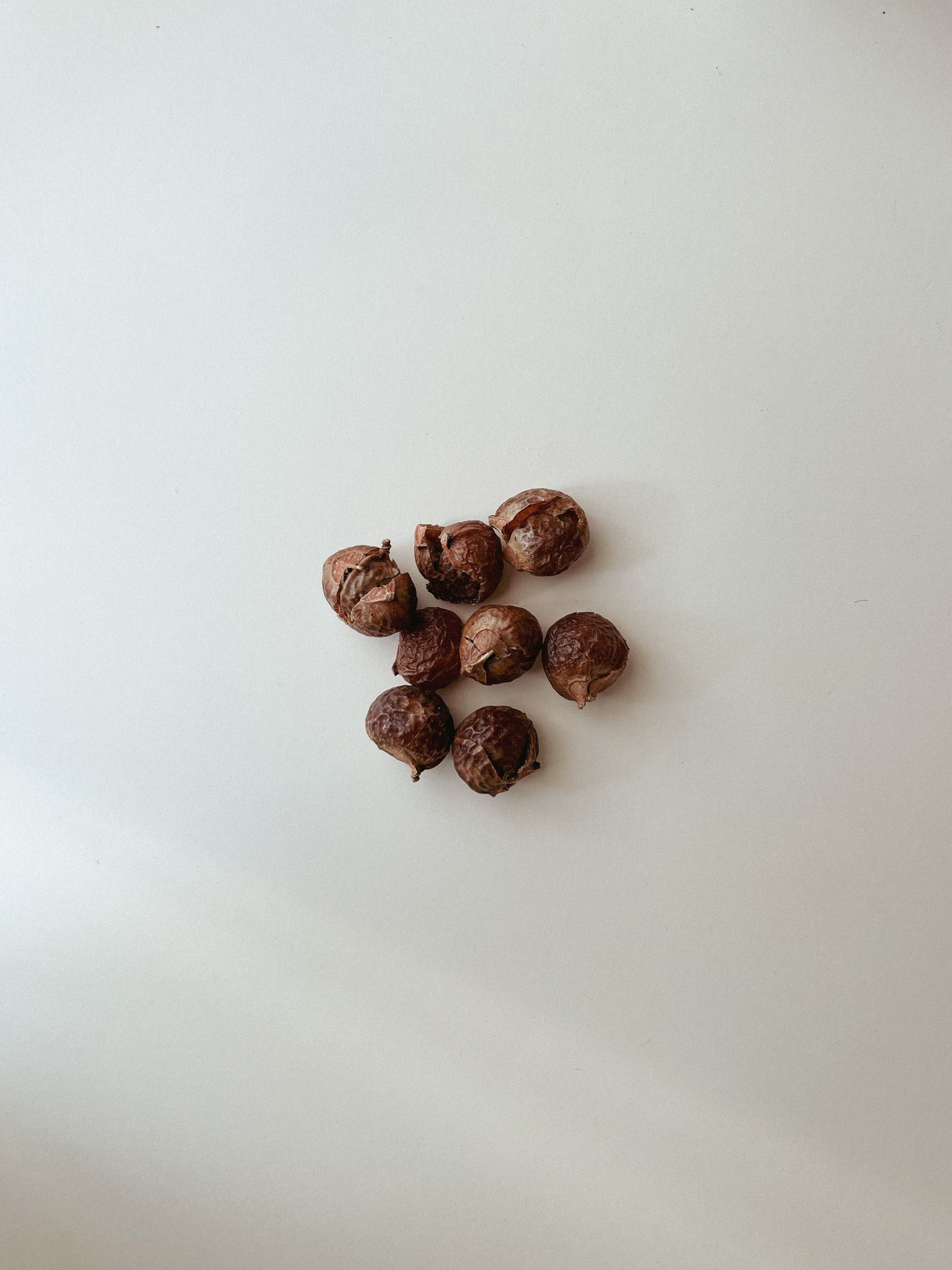 Cocoon Company
Soap nuts, also known as soapberries, are a natural alternative to traditional chemical-based detergents. The nuts contain saponin, a natural surfactant that can dissolve and remove dirt from surfaces. Soap nuts can be used not only as a detergent but also as a shampoo, cleaner etc. The nuts are effective yet gentle and you will notice that your clothes retain their structure and color longer compared to traditional detergent with chemicals.

Why you should use soap nuts

100% natural and sustainable

100% certified organic

No chemicals or enzymes added

Allergy Friendly

antibacterieel

Delay in use – and cheap!

Can be used for all fabrics including silk, kapok and wool.

Compostable

You don't have to use an environmentally harmful fabric softener, because saponin makes the clothes soft.

Can be used at any temperature, but they are most effective at 30-60 degrees.

Good to know
Soap nuts are 100% natural and contain no enzymes or chemicals. For example, some difficult stains can be difficult for the nuts to remove. Such stains can be removed with the 100% natural stain remover. Rub the stain with a damp stain remover and let it soak in for a few minutes before putting the clothes in the washing machine. If you want to bleach white clothes, you can add 2 tablespoons of soda crystals to your washing machine. 
With 500 grams you do about 180 washes.
See also the 100% clean organic essential oil with lavender. The oil can be used together with these natural soapberries during washing.
✓ Free shipping from 40 euros (NL)
✓ Fast shipping
✓ Easy and safe payment afterwards
✓ Free packing service
* Ai and Mi ©
✓ Free shipping from 40 euros (NL)
✓ Fast shipping
✓ Easy and safe payment afterwards
✓ Free packing service
* Ai and Mi ©
Cocoon - soapnuts - 500g