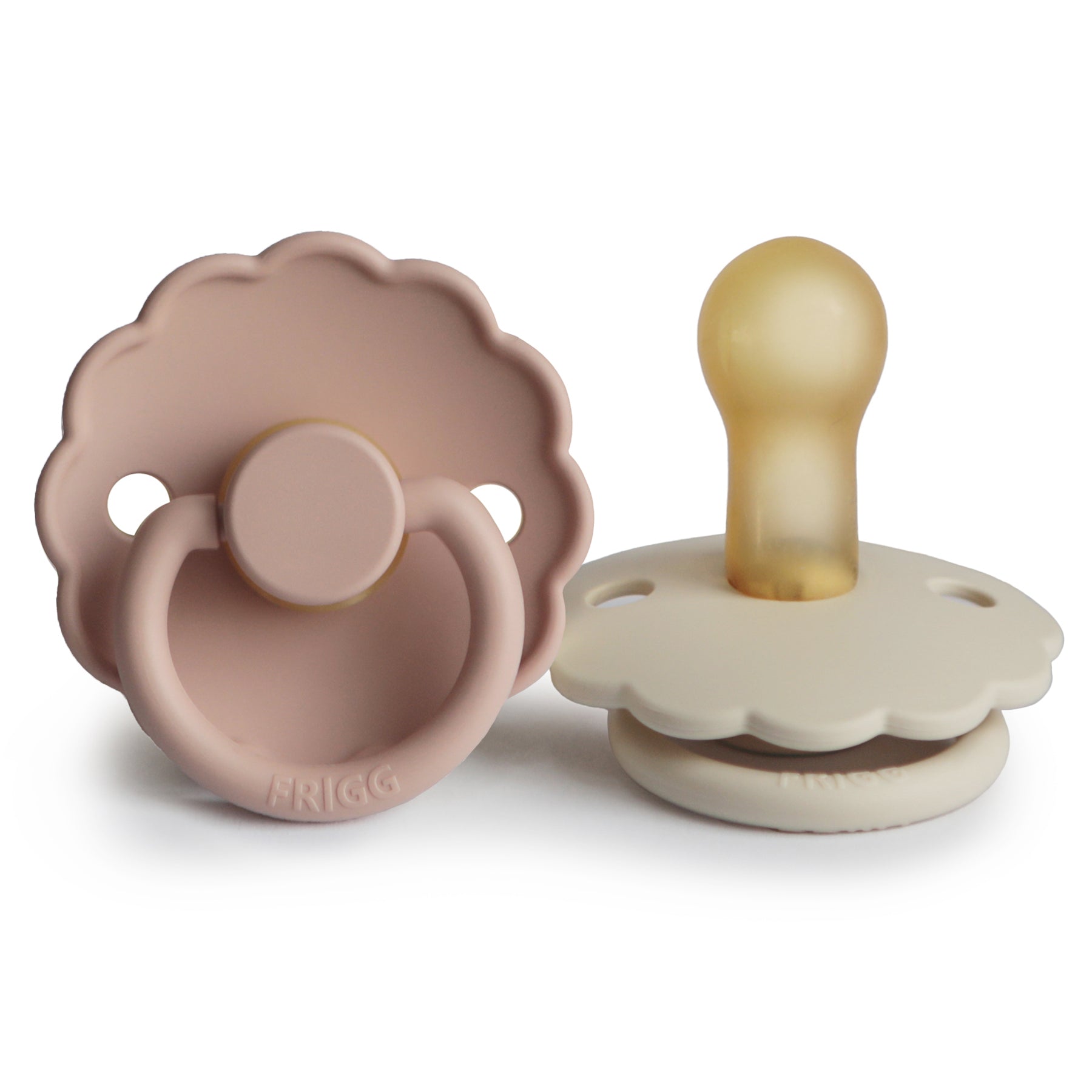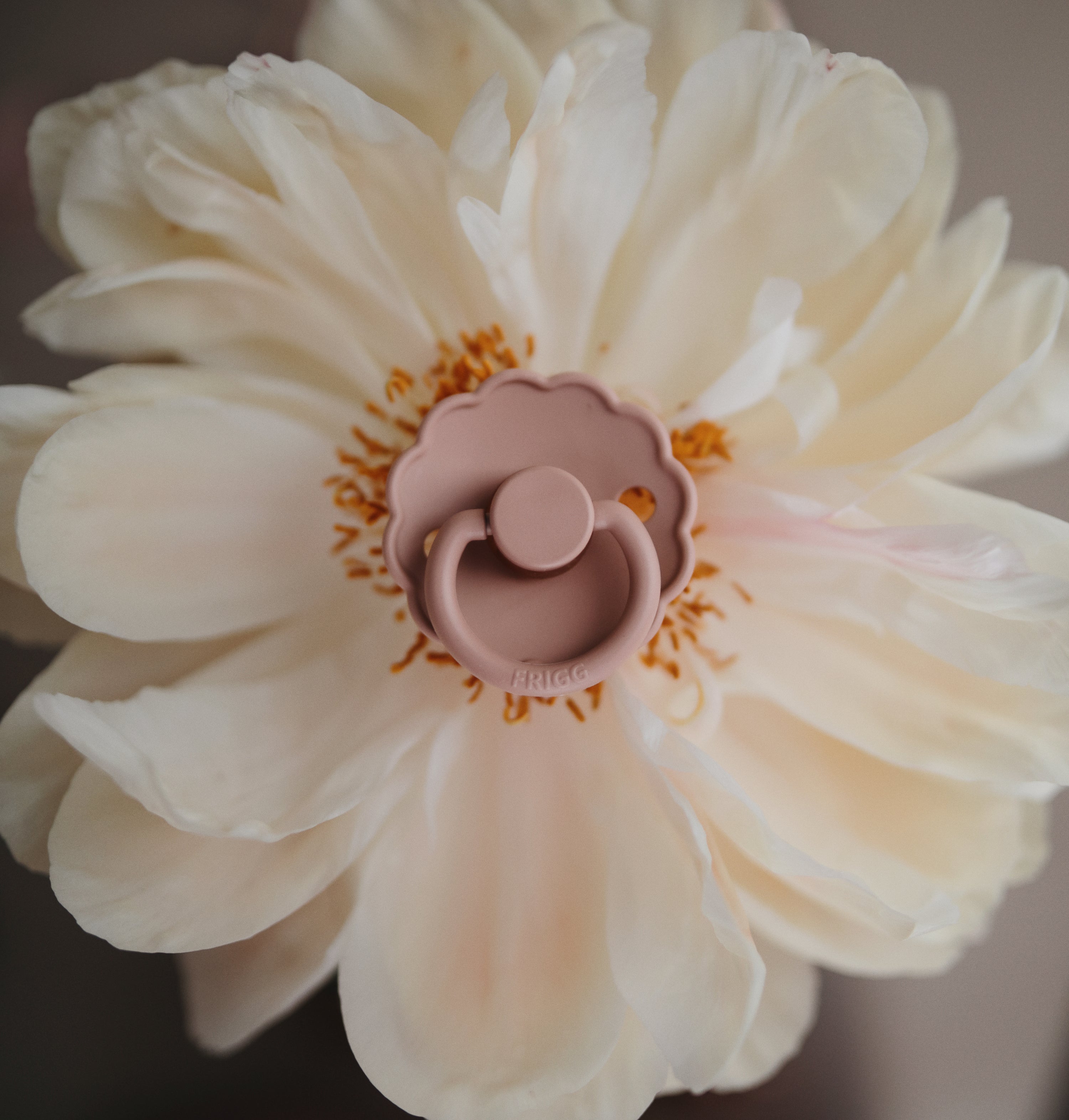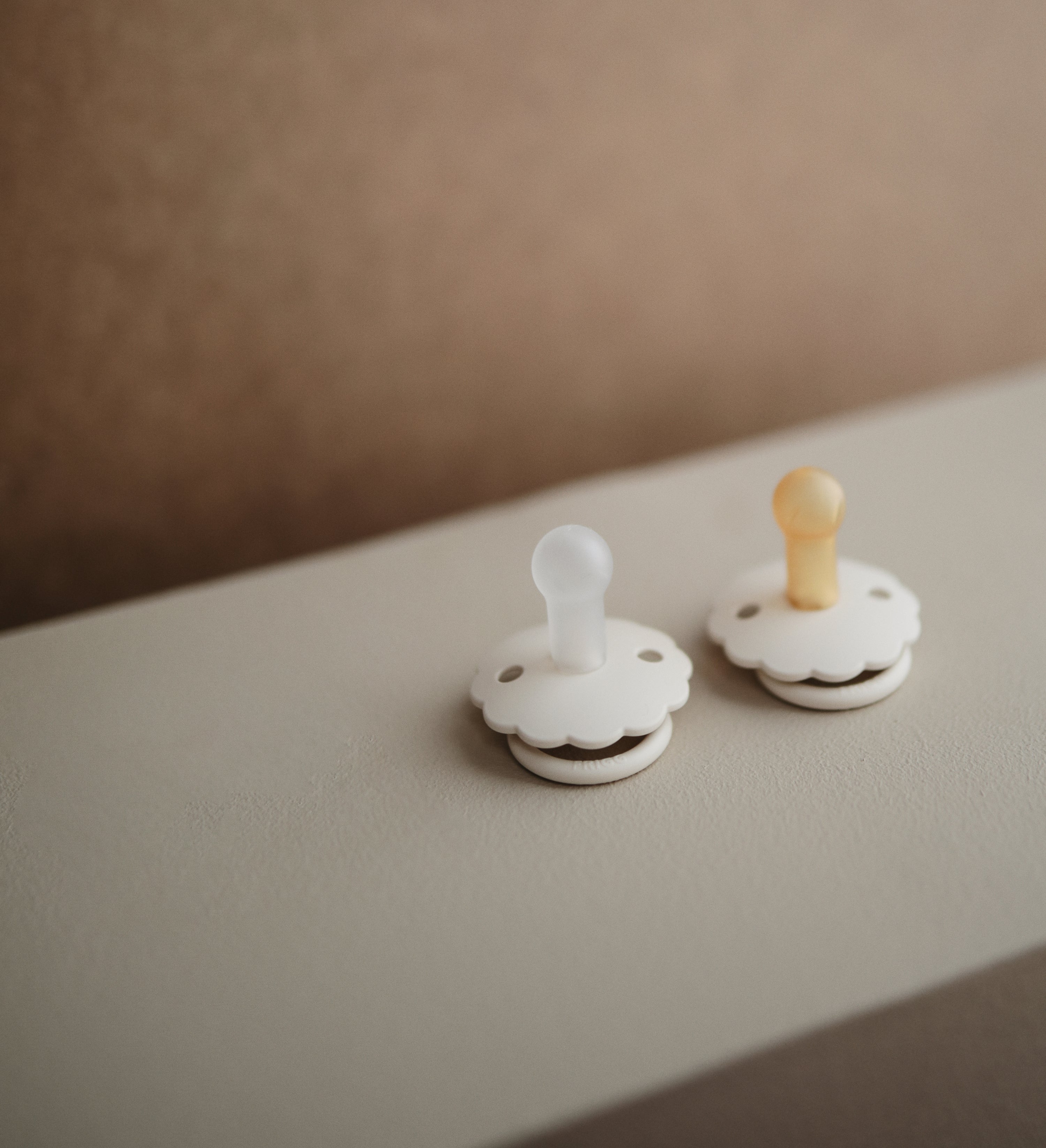 Frigg - daisy - pacifiers - latex - blush/cream - 6 to 18 months - 2 pack
FRIGG
The FRIGG natural latex pacifier has been carefully designed for your baby's comfort. The outward curve keeps the pacifier off their delicate skin, while features like air holes and a safety handle keep your baby safe. Available in a range of soft colors, FRIGG pacifiers are a wonderful addition to your baby essentials collection.

Composition
The pacifier nipple is made of 100% natural rubber latex. 100% free of BPA, PVC and phthalates. Odesigned and manufactured in Denmark.

Washing instructions
Always sterilize any pacifier before use by washing with hot water and air drying. For hygienic reasons, we recommend throwing away the pacifier after 3-4 months.
 
Sizes
0-6 months (T1).
6-18 months (T2).

Warnings

Carefully inspect the pacifier before each use. It is recommended to pull the pacifier in all directions, especially when the child's teeth are developed. Discard at first sign of damage or weakness. Never attach ribbons or cords. It is recommended to take off the pacifier when the child has fallen asleep. Keep the packaging, it contains important information. It is recommended to replace the pacifier at least every one or two months. It is rare for children to be allergic to natural rubber, but watch out for any signs of allergic reactions while using the pacifier.

✓ Free shipping from 40 euros (NL)
✓ Fast shipping
✓ Easy and safe payment afterwards
✓ Free packing service
* Ai and Mi ©
✓ Free shipping from 40 euros (NL)
✓ Fast shipping
✓ Easy and safe payment afterwards
✓ Free packing service
* Ai and Mi ©
Frigg - daisy - pacifiers - latex - blush/cream - 6 to 18 months - 2 pack