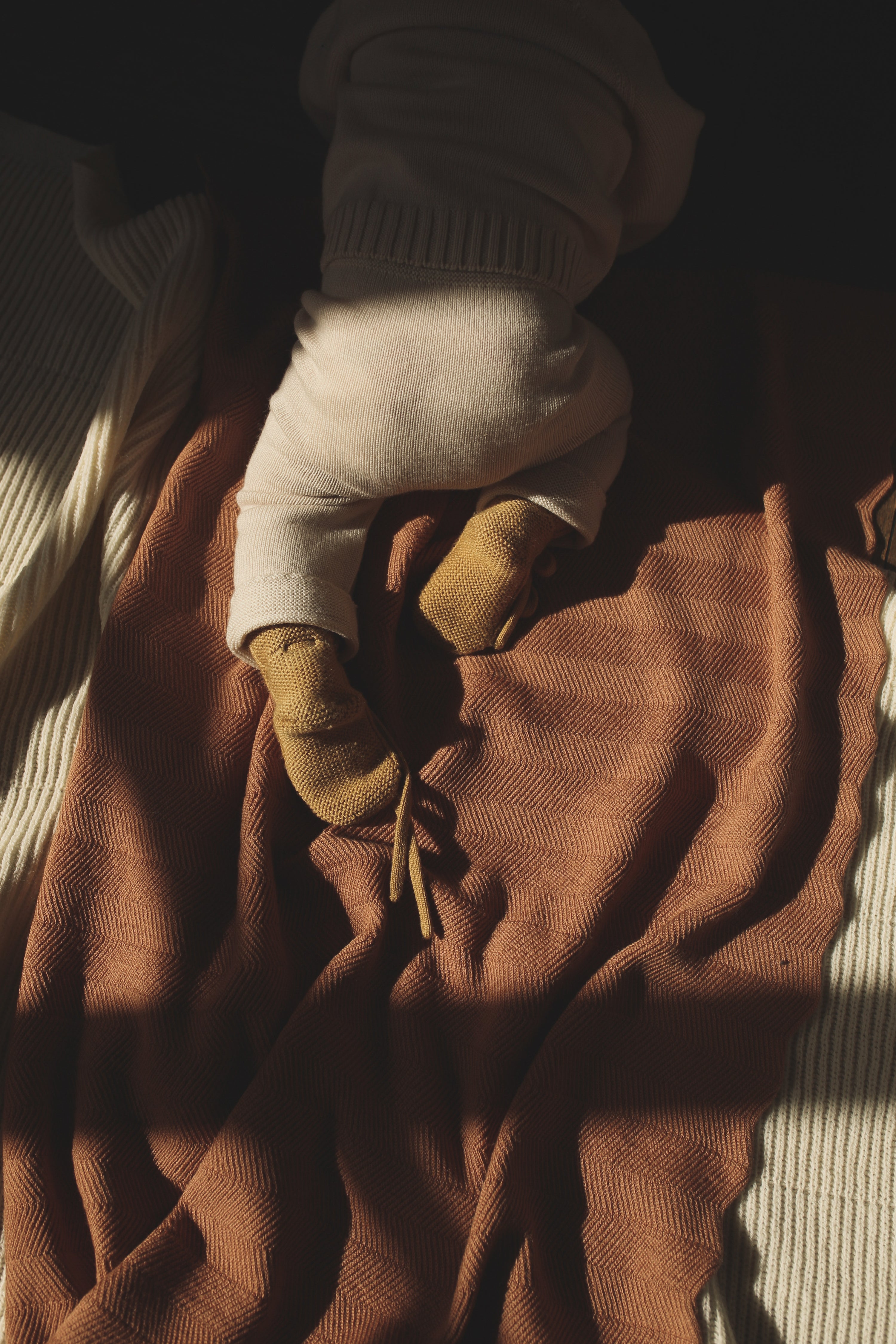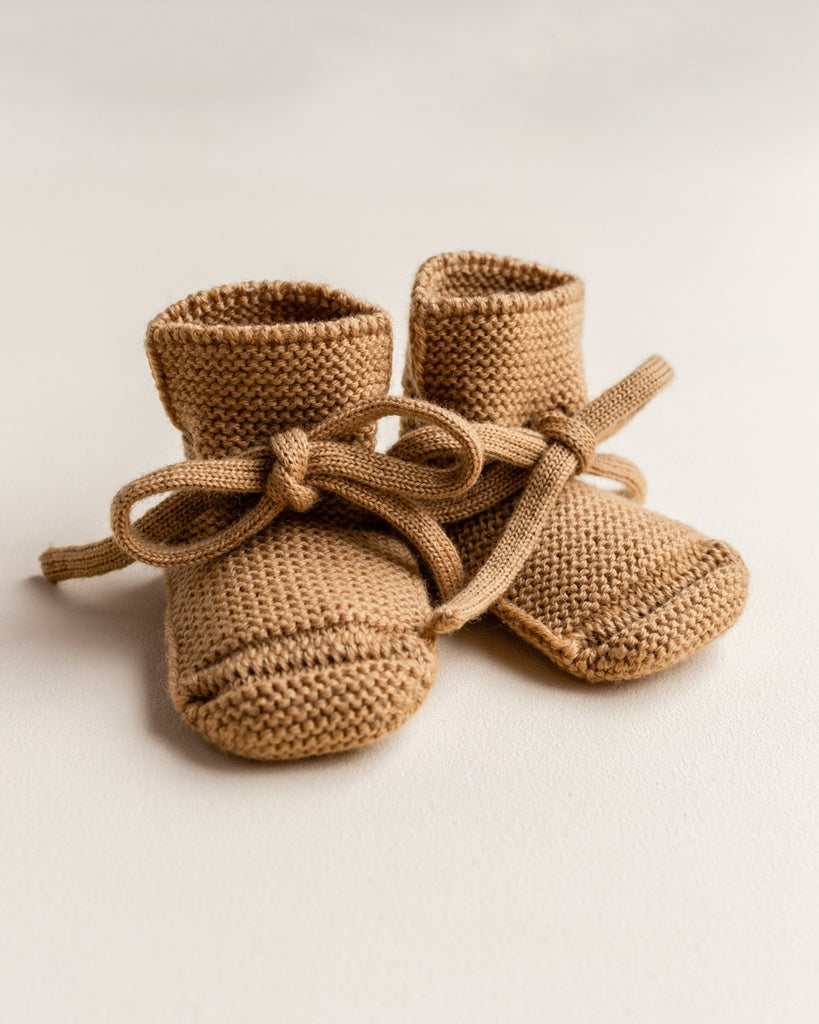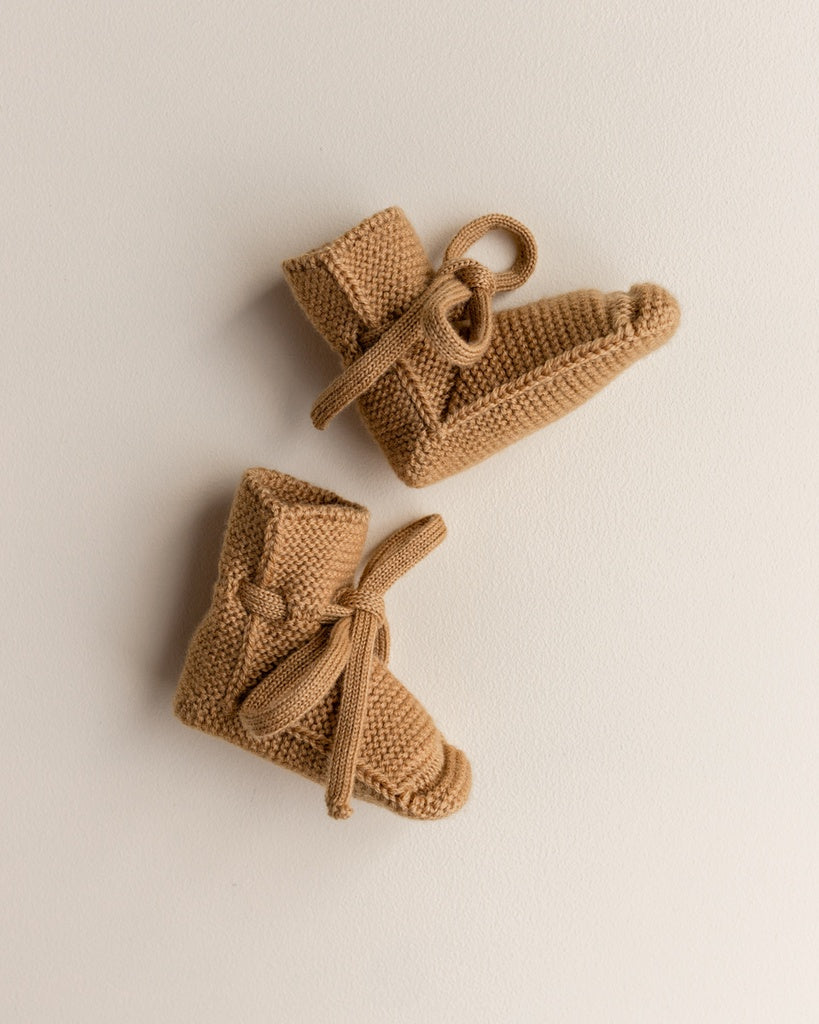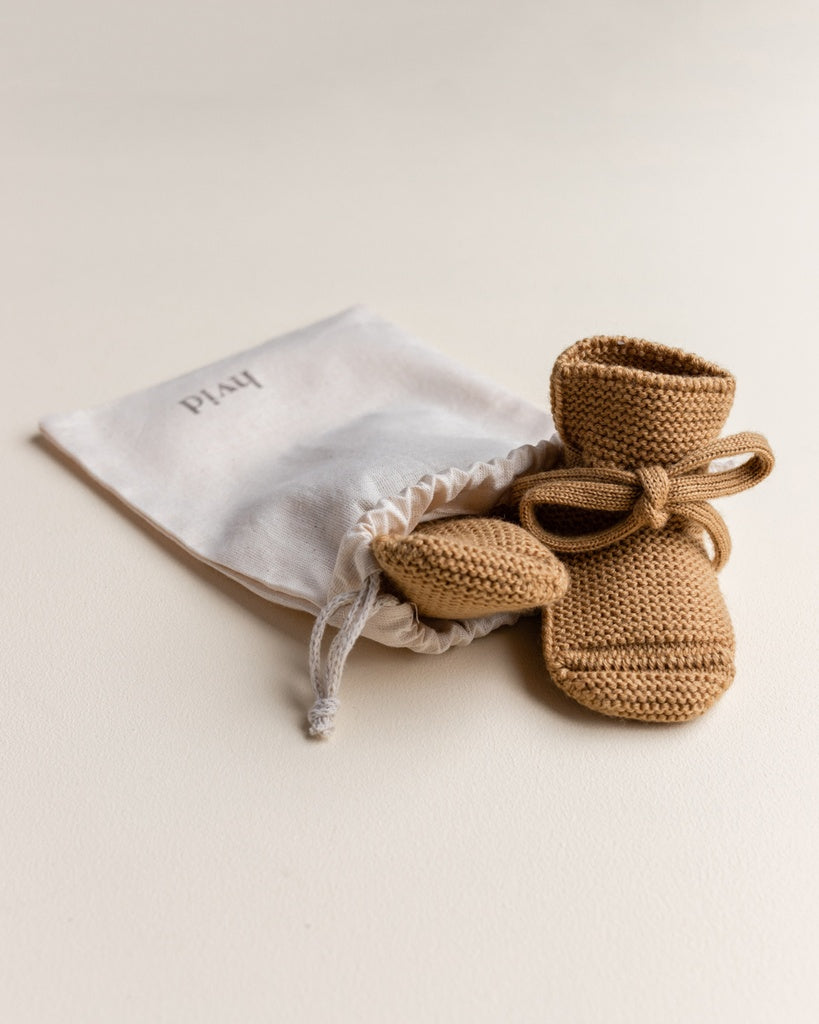 Hvid - booties - wool baby socks - ochre
WHITE
The most beautiful merino wool baby socks from the Belgian brand Hvid are perfect to keep your baby's little feet nice and warm!
The slippers are specially designed for little feet. They have the ideal fit and a drawstring so that they do not fall down. The slippers are stylish, robust and wonderfully soft. The slippers come in a linen bag.
Are you looking for a maternity gift? Then this is a perfect item! Place a comment in the shopping cart. Then we'll make sure it's beautifully packaged!
Dimensions
Size 0-9 months: (length 9.5cm, width 6cm)
Size 9-15 months: (length 10.5cm, width 6cm)

Washing instructions
It is not necessary to wash merino wool often. This fiber is self-cleaning. It's perfect for just airing outside.
Wash only on a cold wool program (at your own risk as the individual program settings on the washing machines cannot be guaranteed) and not suitable for the tumble dryer.
Composition: Made from 100% merino wool.
Moving the baby's feet can cause the slippers to fluff. This stops after wearing several times.
✓ Free shipping from 40 euros (NL)
✓ Fast shipping
✓ Easy and safe payment afterwards
✓ Free packing service
* Ai and Mi ©
✓ Free shipping from 40 euros (NL)
✓ Fast shipping
✓ Easy and safe payment afterwards
✓ Free packing service
* Ai and Mi ©
Hvid - booties - wool baby socks - ochre